About

JISR Venture Partners is an investment company that focuses on growth stage investments around the globe.
We seek to invest in strong management teams with a proven track record. A sustainable business model with a clear competitive advantage that is scalable and on a clear path to profitability. We pride ourselves on being proactive investors. Not only do we provide growth capital, but we also provide strategic guidance, operational expertise, and access to new and nascent markets.
Sector Focus

healthcare

new media/advertising tech

consumer internet

consumer goods

fintech

F&B
Management Team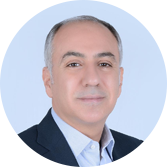 Waleed AlBanawi
Founder & Executive Chairman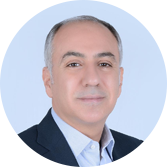 Waleed AlBanawi
Founder & Executive Chairman
Waleed AlBanawi has over 25 years experience as Vice Chairman, Director and C-suite Executive of a diversified manufacturing corporation in Saudi and Middle East/North Africa region. In this role he was responsible for overseeing the operations of the entire group in addition to various senior corporate functions.
He is now an entrepreneur and Venture Capitalist in the online marketplaces, Ed Tech, new media, F&B, healthcare, fintech, and consumer goods sectors.
Waleed also served as Regional Chairman of YPO Middle East/ North Africa. He is a Board member of numerous organizations and non-profits, including Education for Employment Foundation, Ashoka Arab World, Founding Board member, INJAZ Saudi, International Institute for Strategic Studies, member of the advisory council (MENA) for the UN refugee agency, UNHCR. His participation in these organizations influenced him to become a vocal advocate of education development to address the workforce skill set gap in the Arab world. He's a Founding Board member of two leading digital start-ups, Reserveout and Waitrr , and an Entrepreneur-in- Residence at INSEAD Business School.
Waleed is a Graduate of Rice University in Houston, Texas (Managerial Studies & Political Science), and an alumnus of the world's leading Business School INSEAD, (AMP, and IDP).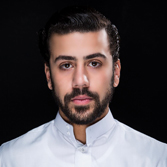 Omar AlBanawi
Principal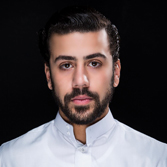 Omar AlBanawi
Principal
Omar ALBanawi is Principal at JISR Venture Partners, where he oversees and is involved in the life cycle of all direct investments, from deal sourcing, due diligence, deal negotiation and structuring, post-acquisition performance improvement and sale of portfolio companies. He is also actively involved in several of JISR's portfolio companies. Prior to Joining JISR, Omar was an investment analyst in the international and local public equity market teams at Hassana Investment Company, the asset manager of Saudi Arabia's Pension Fund (GOSI) and the largest institutional investor in the Kingdom of Saudi Arabia. Omar also worked with Deloitte Corporate Finance as a business analyst in Dubai, Bedrock Asset Management as a research analyst in London and summer research analyst at UBP-Asset Management in New York. Omar Graduated from the Martin J. Whitman School of Management at Syracuse University with a B.sc in Finance.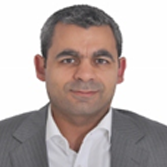 Ziad Nasrallah
Financial Advisor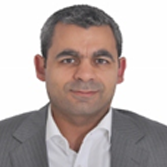 Ziad Nasrallah
Financial Advisor
Ziad is the financial advisor at JISR who has over 12 years of professional experience in the GCC. He has a solid experience in private equity in the Middle East where he has worked with regional private equity and VC firms like Istithmar and The National Investor. Ziad led deals and worked on the whole investment cycle from deal sourcing, assessing investment opportunities, due diligence, deal negotiation and structuring, post-acquisition performance improvement and sale of portfolio companies. Prior to that, Ziad worked in management consulting with Bain & Co in the Middle East where he participated to portfolio strategy review of regional companies, performance improvement, market entry strategy and due diligence assignments Ziad's past experience includes 3 years in management consulting at Bain & Co. and 6 years in private equity with Istithmar, The National Investor and GrowthGate Capital. Ziad Nasrallah earned a MBA from the ESSEC Business School in France. He also has a Bachelor of Civil and Transportation Engineering from Saint Joseph University in Lebanon.
Contact
Address
Level 33, Al Saqr Business Tower, Sheikh Zayed Road,
PO Box 9593 Dubai, U.A.E Tel: +971 4 311 3721