About

JISR Venture Partners is an investment company that focuses on growth stage investments around the globe.
We seek to invest in strong management teams with a proven track record. A sustainable business model with a clear competitive advantage that is scalable and profitable is a prerequisite for our consideration. We pride ourselves on being proactive investors. Not only do we provide growth capital, but we also provide strategic guidance, operational expertise, and access to new and nascent markets.
Sector Focus

healthcare

new media/advertising tech

consumer internet
consumer goods

fintech

F&B
Our Team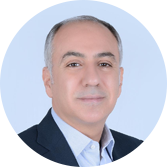 Waleed AlBanawi
Founder & Executive Chairman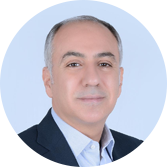 Waleed AlBanawi
Founder & Executive Chairman
Waleed ALBanawi is the Founder & Chairman of JISR Venture Partners. As a former shareholder, Director and C-suite Executive of the Banawi Industrial Group, a diversified manufacturing corporation in the Saudi and MENA, Waleed is well acquainted with typical corporate needs in the areas of attracting and maintaining talent. He has faced a variety of business challenges in the fast growing Middle East economy and chose to be proactive about delivering solutions to alleviate the gap between education and employment among the Arab youth.
In addition to his corporate background, Waleed has actively led and participated in several not-for-profit and educational organizations and initiatives. He has been a strong voice amongst leading thinkers in business, academia and policy-making about education development to address the workforce skill set gap including empowering and supporting progressive entrepreneurs.
Waleed has spearheaded the "Next Generation Conference" covering topics such as the youth bulge, and educational and employment challenges facing the Arab World, which was held under the patronage of Queen Rania Al-Abdullah. He was a presidential delegate from Saudi Arabia to attend the U.S Presidential Summit on Entrepreneurship in Washington D.C in 2010. He is also a frequent conference speaker on the subject of Education for Employment challenge in the Arab World and Strategic Philanthropy.
Waleed takes on active participation and leadership role in the following key organizations:
Chairman MENA, Young Presidents' Organization (YPO), 2009-2011
Vice Chairman of the Supervisory Board, Jeddah Chamber of Commerce and Industry, JCCI (2006-2009)
Director, (Global Board), Education for Employment Foundation
Director, INJAZ al-Arab/Saudi Arabia 2009-2013
Founding member, Advisory Board, Ashoka Arab World
Member, Scientific Advisory Board (Arab Regional Agenda on Improving Education Quality – ALECSO)
Member, International Institute for Strategic Studies (IISS) – London.
Entrepreneur-in-Residence, INSEAD Centre for Entrepreneurship (ICE)
Board member, Reserveout
Member, Advisory Council, MENA, United Nations High Commissioner for Refugees (UNHCR)
Waleed attended schools in Beirut, Switzerland, France, Germany and the U.S. He is a graduate of Rice University in Texas in managerial studies and political science and an alumnus of the world's leading business school INSEAD (AMP).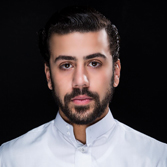 Omar ALBanawi
Principal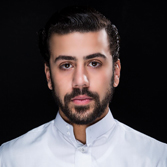 Omar ALBanawi
Principal
Omar ALBanawi is Principal at JISR Venture Partners, where he oversees and is involved in the life cycle of all direct investments, from deal sourcing, due diligence, deal negotiation and structuring, post-acquisition performance improvement and sale of portfolio companies. He is also actively involved in several of JISR's portfolio companies. Prior to Joining JISR, Omar was an investment analyst in the international and local public equity market teams at Hassana Investment Company, the asset manager of Saudi Arabia's Pension Fund (GOSI) and the largest institutional investor in the Kingdom of Saudi Arabia. Omar also worked with Deloitte Corporate Finance as a business analyst in Dubai, Bedrock Asset Management as a research analyst in London and summer research analyst at UBP-Asset Management in New York. Omar Graduated from the Martin J. Whitman School of Management at Syracuse University with a B.sc in Finance.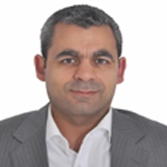 Ziad Nasrallah
Financial Advisor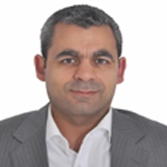 Ziad Nasrallah
Financial Advisor
Ziad is an independent advisor who has over 12 years of professional experience in the GCC. He has a solid experience in private equity in the Middle East where he has worked with regional private equity and VC firms like Istithmar and The National Investor.
Ziad led deals and worked on the whole investment cycle from deal sourcing, assessing investment opportunities, due diligence, deal negotiation and structuring, post-acquisition performance improvement and sale of portfolio companies.
Prior to that, Ziad worked in management consulting with Bain & Co in the Middle East where he participated to portfolio strategy review of regional companies, performance improvement, market entry strategy and due diligence assignments Ziad's past experience includes 3 years in management consulting at Bain & Co.
and 6 years in private equity with Istithmar, The National Investor and GrowthGate Capital. Ziad Nasrallah earned a MBA from the ESSEC Business School in France. He also has a Bachelor of Civil and Transportation Engineering from Saint Joseph University in Lebanon.
Contact
Address
Dubai Design District
Building 1 Office B203
P.O Box 9593, DubaiTel: +971 4 558 8235 Fax: +971 4 558 8240